Mechanism to move crane on tracks.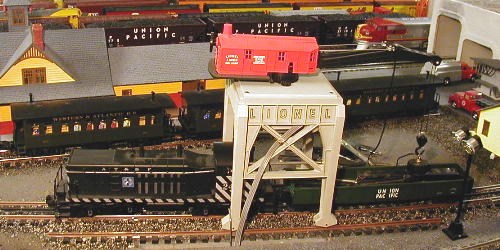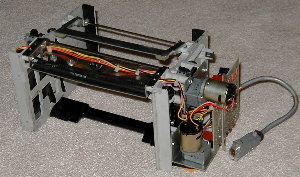 The used mechanism is part number TMA-2,
$12.50 from All Electronics 800-826-5432.
One of the two DC geared motors was removed
as well as other unneeded components.
The plastic sides were cut to expose the belt and pulleys.
A 2 x 4 was screwed between the sides.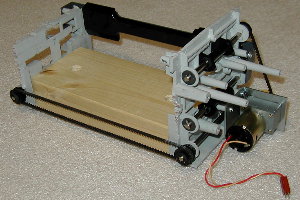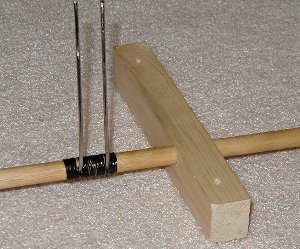 A 1/16 U shaped wire was inserted in drilled holes in the
3/8 diameter wood rod and bent up 90 degrees.
That area of the rod was coated with epoxy and wrapped with fishing line.
The hole in the bearing block is 1/4 inch from the block edge.

The installed rod shown below is next to the slot edge opposite the crane.
The crane cable was snaked between the U and held in place with wire.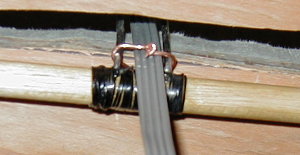 The rod is attached to the belt with wire.