A new layout, 26 by 12 to 9 feet is being constructed using lumber and track sections salvaged from the previous layout shown on other pages here.
A little over half of the layout will be in a 4' 8" crawl space.
Shown here are three panels of salvaged backdrop painted by my wife, Sandi.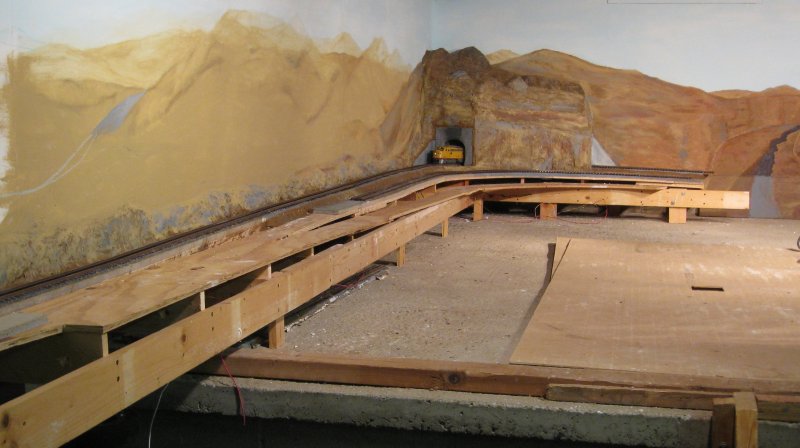 The salvaged coal mine is in its new location.

Layout construction continues to the next corner with salvaged Pioneer Valley backdrop sections being installed.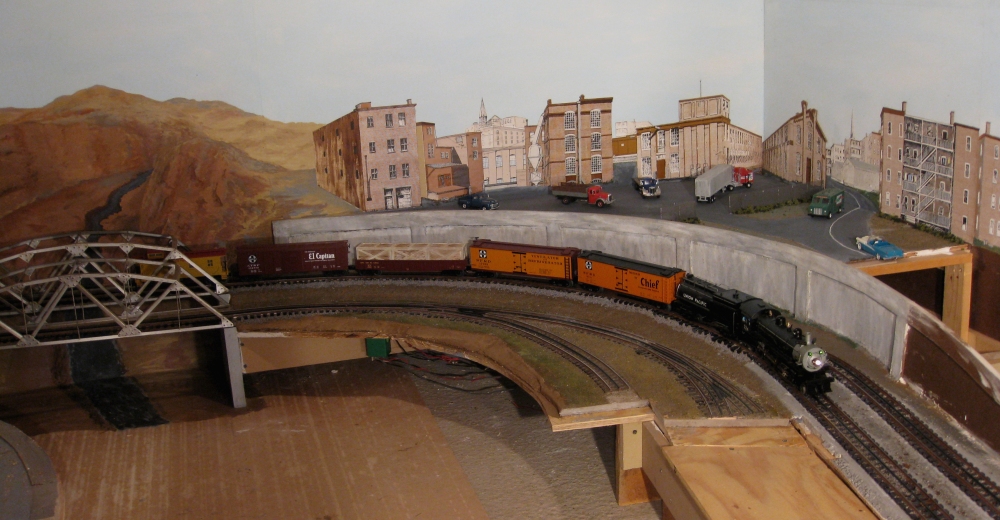 Most of the layout is Homasote on plywood.
The yard shown here is just on plywood with Homasote spacers between the joists and the plywood.
Installing Tortoise switch machines and wirng was done on the bench.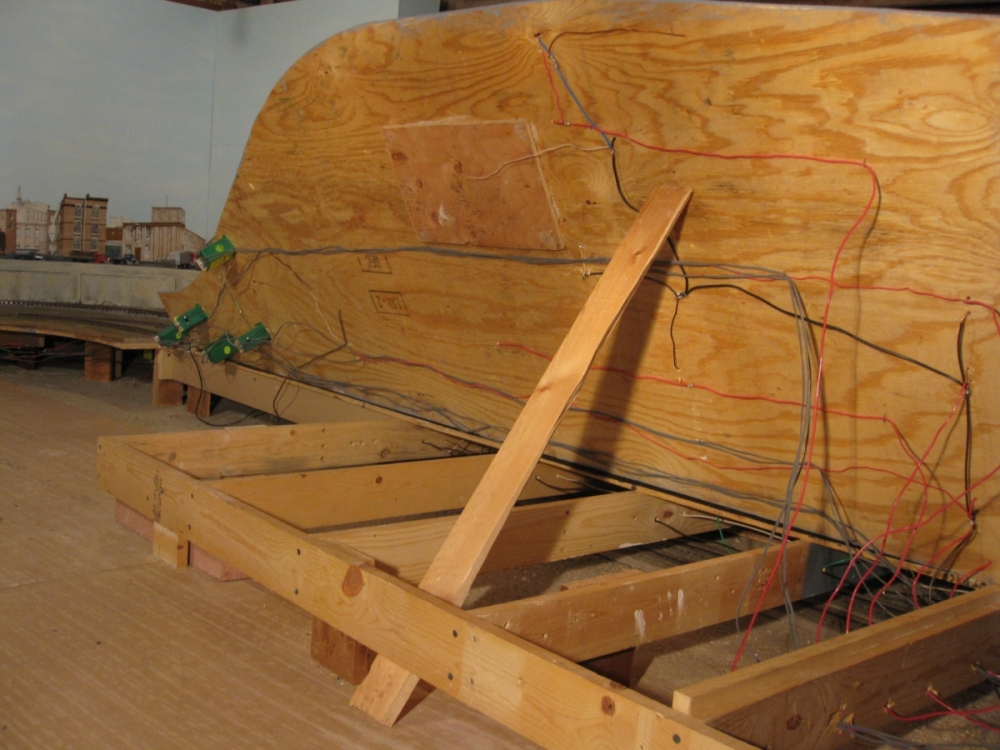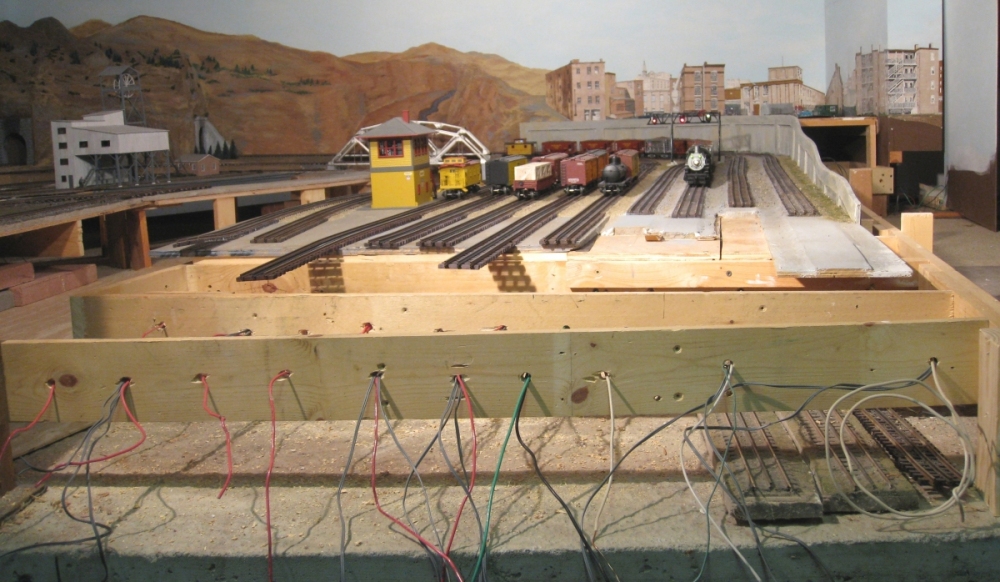 Salvaged Rico station area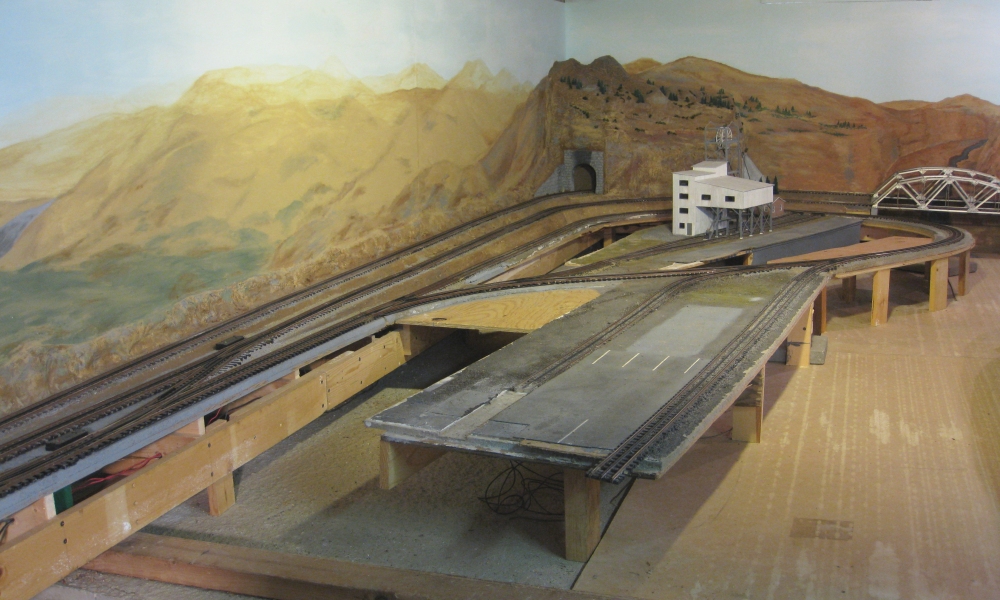 Salvaged Town of Plateau
Salvaged Passenger & Freight Yards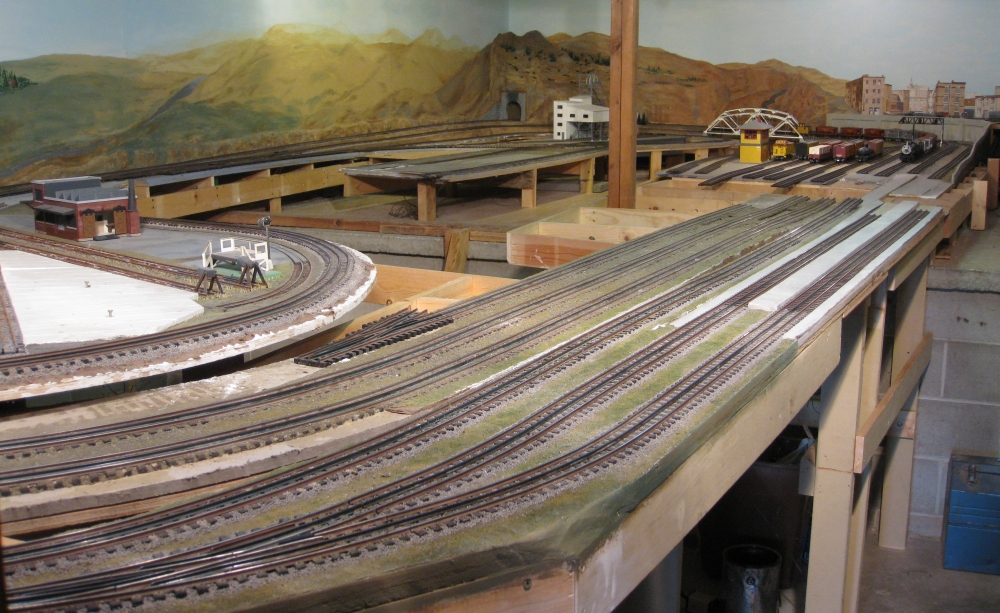 Overview after 5 months of work