The frame is constructed as four separate tables that are bolted together.
With some difficulty, the layout can be taken apart and reconstructed elsewhere.
The lower dogbone loop can be seen between the passenger station reverse loop
and the outer loop that leads to the yard, which also functions as a passing siding.

After working for 3 months, 6-8 hour days, 5-7 days per week, trains can be run
without stopping and reversing direction.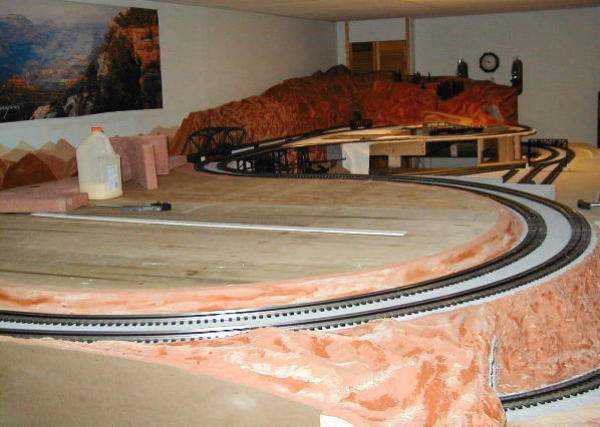 The layout was moved by me on April 4, 2002. (See "Moved Layout" page)
The photo below is of a new 20 inch expansion on one end.
A section of track with roadbed was cut-out and moved as a unit.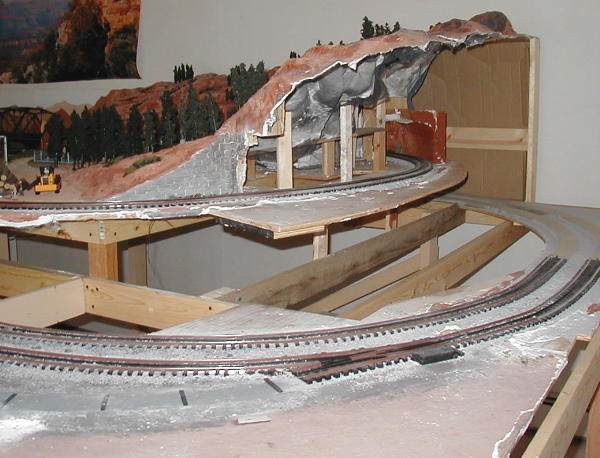 The photo below shows new plywood added around the salvaged section.
After the expansion is complete, the bridge will connect the upper level to a new section. I'm finally getting some good use out of my engineering textbooks.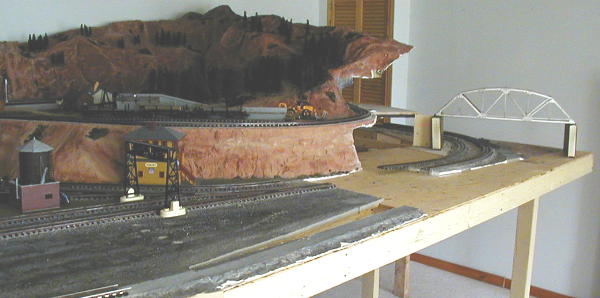 Salvaged cliff and new mountain frame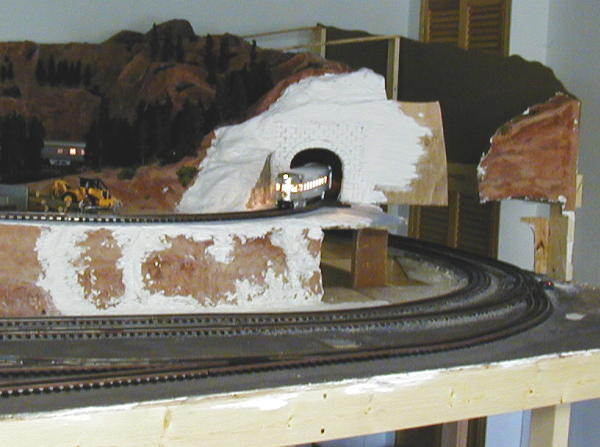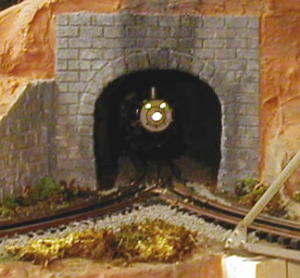 The rock tunnel portal was created by first gluing cardboard to the plywood. Then horizontal lines were cut thru the cardboard with a radial arm saw. The staggered vertical lines were cut with a knife. The lines were once again carved into partially set Plaster of Paris with a sharpened nail.

Tunnel interiors are strips of shopping bag paper soaked in plaster and attached to U cutouts in plywood. About 2/3 of each side is done at one time, then the top is draped over the side walls.